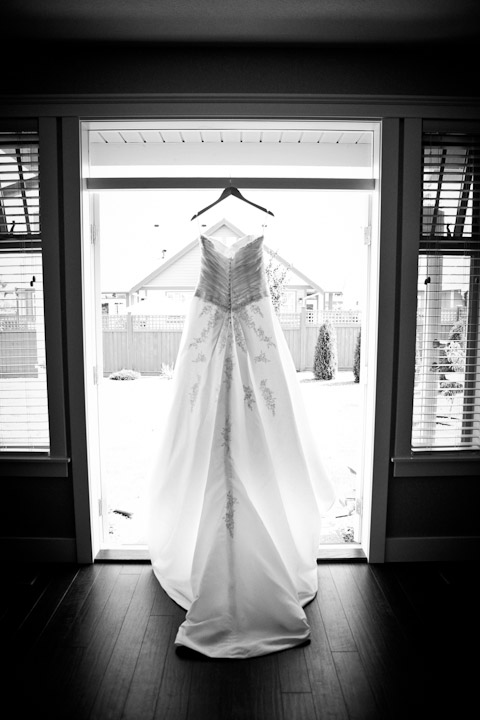 1. Eat a good breakfast! Sure your nerves may be getting the better of you or you may feel too busy; whatever is going on you need to make time to eat. You do not want to find yourself dizzy, nauseous, or feeling sick half way through your photographs all because you skipped out on a proper breakfast.
Hydrating is as important as eating. Drink plenty of water the day of and day before your wedding. We advise bringing bottled water along for the photography session.
2. Avoid shimmery/sparkly eye shadow or blush. They will give the skin an oily appearance. We recommend having tissues and powder foundation nearby throughout the day.
3. Consider what you wear prior to slipping into your gown to ensure you look great throughout the whole day. Choose clothes and under garments that won't leave marks in your skin that will be visible when in your gown.
4. Be sure to leave adequate time between your wedding ceremony and the wedding reception for photographs. Feeling relaxed will translate into beautiful photographs and will make it more enjoyable for everyone. We find that 2 to 3 hours is ideal depending on how many family formal photographs are being taken.
*As a general guideline when planning your timeline each formal shot takes 2-5 minutes. In addition, we suggest you schedule at least 1 ½ hours for photographs of just the two of you. Consider travel time to and from locations you may have in mind as well.
5. If you are limited for time in between the ceremony and reception it is recommended to save the receiving line/congratulations for the reception. This will allow more time to be focused on the photographs.
Also, something to consider is doing a "first look" followed by some photographs of the bridal party and bride and groom session prior to the ceremony may help with schedules with time constraints.
6. Have your officiate announce that your receiving line/congratulations will take place at the reception and for family members to gather for photographs immediately following the ceremony.
7. It can be hectic trying to get everyone organized for family photographs. We recommend that a designated appointee be assigned the duties of assisting the photographer for the family photographs and that family members that will be in the photographs be notified ahead of time so they know to stick around.
8. Communicate any special events that you have planned with your photographer so they can be ready. Example: Sand ceremony, choreographed dance, memorial ceremonies, etc.
9. Sometimes the weather can be cold or windy during the bridal party/bride and grooms session. Be sure to have a jacket in the car. Also, consider the location and if it is unsuitable to walk in high heels bring a pair of flats. In outdoor locations it is hard to avoid getting your dress a bit dirty.
10. Have a backup plan and discuss it with your photographer in the event that the weather is un-cooperative. We suggest purchasing umbrellas that are uniform in colour if rain is in the forecast. We can still make some magic even in poor weather as long as we plan for it.
Remember this day is all about you and your spouse to be so relax and have fun!